You are cordially invited to join the lovely event of a Nobel-themed banquet December 9th at restaurant Frimurarhotellet.
Like last year, the event will be hosted by DOMFIL and LiUPhD.
During the evening you will be served a three-course dinner and wine (optional) while enjoying the entertainment. Once you are satisfied with the dinner, you are welcome to stay in the bar where guests may come and go as they like.
Seeing as there is no dress code you are welcome to come as you see fit, though it is customary to wear suit/cocktail dress.
Don't miss out on this fantastic event!
You have until 30th of November to
> SIGN UP HERE <
IMPORTANT INFORMATION: The cost of the event differs depending on your membership.


DOMFIL full or supporting members: 100 SEK


DOMFIL Activity Pass owner: up to 50% discount!! being 250 SEK (without wine) or 360 SEK (with wine)


Guest / non-members: full price of the dinner, being 490 SEK (without wine) or 710 SEK (with wine)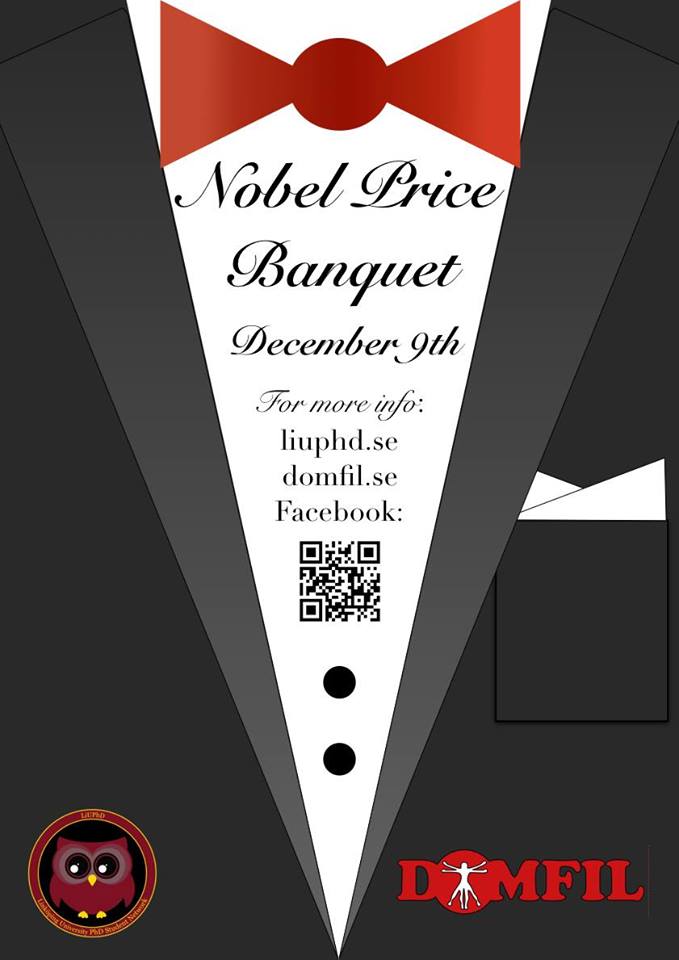 If you have any questions about this event, please feel free to contact our treasurer at
treasurer@domfil.consensus.liu.se