How to become a member in DOMFIL
It is easy to become a DOMFIL member. Becoming a member in DOMFIL means that you are able to rent from our inventory, go to member exclusive events and enjoy discounts and privileges specific to members. Joining DOMFIL means paying Consensus student union fee, which costs 190kr per one semester or 360kr for two semesters.
You become a member by clicking
HERE and entering 1. Your
personnummer, 2. Select Consensus, 3. Select "Doktorandsektionen DOMFIL", 4. 1 or 2 semesters, 5. Pay, 6. Enjoy!
For payments to DOMFIL:
Bankgiro: 5323-2062
SWISH: 123 274 06 52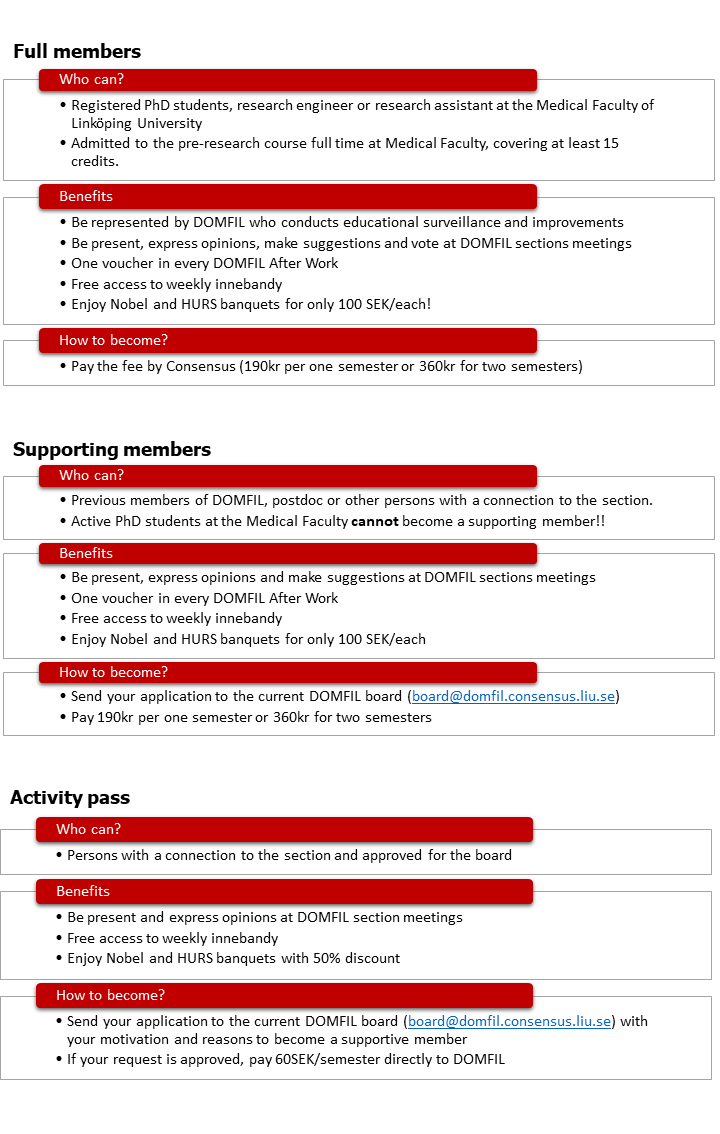 More information about general benefits of being part of a student union can be found at Consensus' website.